ST HELENS – being comfy cosy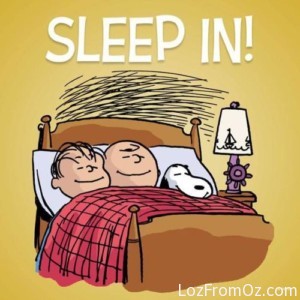 Wednesday – EVERYONE sleeps in today.  We do not have to pack anything – we do not have to check out – we do not have to plan today's sightseeing agenda – we do not have to do anything!
When we all surface and have some breakfast we go through all our stuff and I wonder how am I going to get everything packed. I know I have two suitcases – but this is ridiculous. I finally get one case done – it is about 25kg but that is OK because I booked before December 2008 when the allowances changed.  I am allowed 32kg per case so I will be alright.  I will just have to get a few more muscles working.
Dinner tonight we go to a place called Quys.  A chinese/thai restaurant from memory.  We have entrees of rice paper rolls, wontons and peanut butter sauce and for a main I have lemon chicken.  Nice, but not as nice as home.  I suppose it is what you get used to and I am sure that if I went to China the food there wouldn't be the same as home either.
As you can see we did nothing today.  No photos – NOTHING.  It was great.
So I will include –
Thursday 1st October –
PORTLAND – he who shall not be named
The weather is lousy so our day at the Oregon Zoo has been cancelled. Well that's a bummer.  I was looking forward to wandering around in the fresh air looking at the animals.  I investigated the zoo on the net and it looked fabulous so it is a shame that we do not get to go.  One more for the Bucket list!
However, we decide to go into Portland and see Harry Potter and the Deathly Hallows.  I love Harry Potter – I love the fantasy and the fact that you really can just sit there and be entertained without straining the brain too much.  Plus there is no bad language or bloody scenes that make you cringe. Not to mention the fact that the actors are fabulous. Maybe it has something to do with them being British?
When we have seen Harry and walked around Portland Mall where I get some specialty chocolates to take on the plane it is time to head home.  We get some bread, cheese and tomatoes for dinner and it really is nice to have something light instead of the mammoth meals over the past 4 weeks.  Speaking of food I will soon be having food galore as tomorrow I fly home.